NEWS
2015-02-12 09:55:00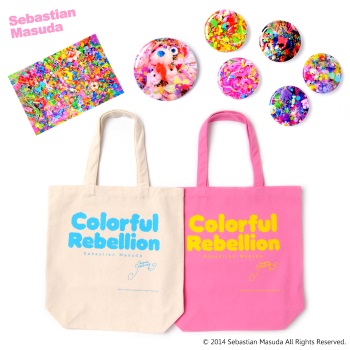 増田セバスチャンの公式アートグッズ「Sebastian Masuda」の商品が
WEBショップでもお取り扱い開始となりました!

サイズが2種類ある缶バッヂは、一緒に販売開始となったトートバッグとの相性も抜群です◎
ポストカードは大切な人へ贈ったりお部屋に飾ったりするのもGood

是非チェックしてください
▼WEBショップはこちらから!(日本にお住まいの方)
http://6dokidoki.shop-pro.jp/

+ + + + + + + + +

Sebastian Masuda's official art goodies "Sebastian Masuda" 's new items are now available
at 6%dokidoki WEB shop!

There are 2 different sized can badges which you can put anywhere you like and it also matches
with tote bag that's sold as well!
Post card can be sent for your special someone or using as decoration for your room is also great!


Please check them out


* Visit our WEB Shop from the link below:
http://6dokidoki.jugemcart.com/