NEWS
2015-11-02 00:02:00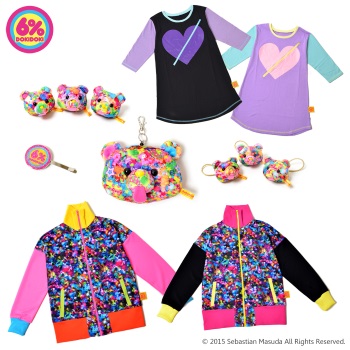 いつも6%DOKIDOKI WEB SHOPをご愛顧いただきありがとうございます。

この度6%DOKIDOKI WEB SHOP はリニューアルオープンに向けて一時休業させて頂
くことになりました。

最終受注日時は2015年11月24日(火)午前10時となります。
リニューアルオープン日時は未定ですが、確定次第お知らせします。


そして新作が更新されました!


LOGOヘアピン / Sugarラメ

傷ワンピース

BOYFRIENDトラックジャケット / Colorful Rebellion-Crash

マスコットクリップ&ブローチ / TIME AFTER TIME CAPSULE -BEAR-

マスコットヘアゴム / TIME AFTER TIME CAPSULE -BEAR-

マスコットリールパスケース / TIME AFTER TIME CAPSULE -BEAR-

現WEB SHOPでの新作更新はこれが最後となります。
ぜひお早めにお買い求めください。

▼ WEB SHOPはコチラ ▼ (お届け先が日本国内の方)
http://6dokidoki.shop-pro.jp/

----------------

[ Announcement about closing of the online store for renewal and new items ]

Thank you for using our store always. We will close our online store and stop to accept an order November 24th 10am (Japan time) this year. The schedule of renewal is not decided but we will tell you soon.
And new items came to online store!


Logo Hair Pin with Sugar Glitter

SCARRED DRESS

BOYFRIEND Tracksuit / Colorful Rebellion-Crash

Mascot Clip & Brooch / TIME AFTER TIME CAPSULE -BEAR-

Mascot Hair Gum / TIME AFTER TIME CAPSULE -BEAR-

Mascot Pass Case / TIME AFTER TIME CAPSULE -BEAR-

This is last time to add new items to online stores below.
Don't miss this opportunity.

http://6dokidoki.jugemcart.com/

★6%DOKIDOKI WEB SHOP★